I promised my wife we would go to her family reunion in Wyoming since we hadn't been back there in 5 years...the upside to the trip is my older brother, Chris, also lives in the same area and he is an avid fisherman. So he arranged a half day float trip down the Big Horn River with Johnny Schwalbe(
Wyoming Adventures Facebook
Wyoming Adventures Website
) as an early birthday present for me, he also gave me a 9' 4/5 weight custom made flyrod.
We floated from the wedding of the waters to the 8th street boat ramp in Thermopolis Wyoming. Johnny met us at the 8th street area at 7am and picked us up, we were in the water and rigging up by 7:30.
Chris took the front and I took the rear of the drift boat.
Johnny getting us rigged up for the day before we set off: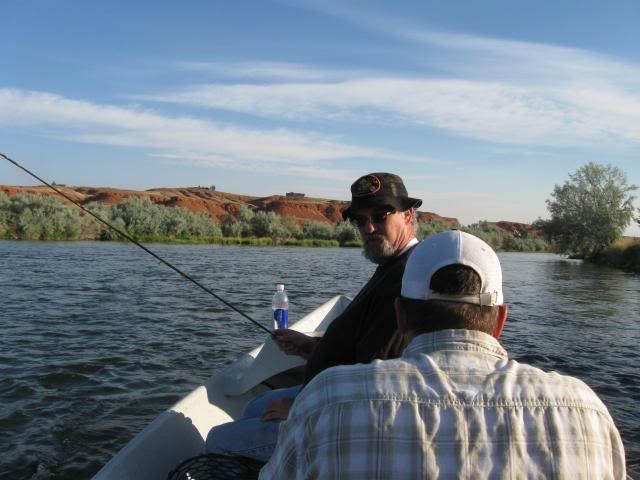 We were using San Juan Worms and Wooly Buggers with a strike indicator.
This was my first rainbow trout of the day, not a bad way to start: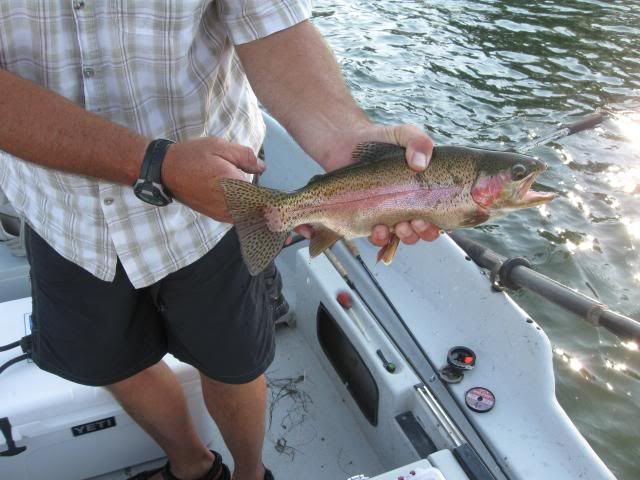 My Brother with a nice one on the line: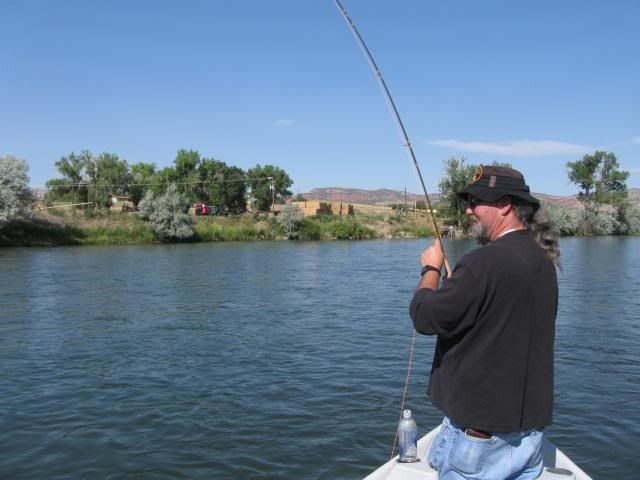 Not a bad fish: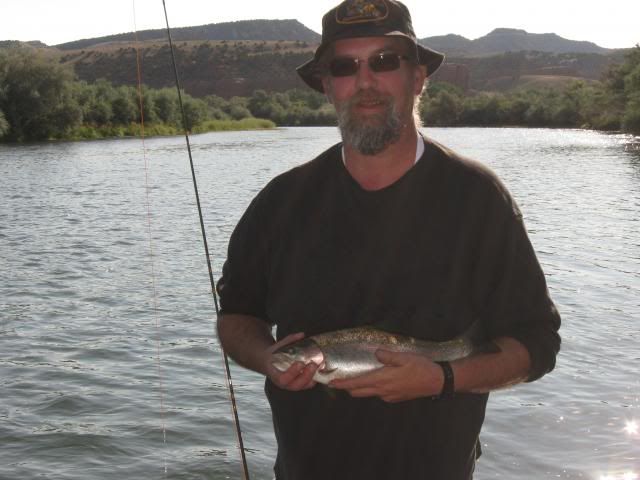 Johnny really knows the river well and put us into some really good spots. He did a great job of taking care of us, provided refreshments and kept us fishing nearly all the time and was great about re-rigging us when we lost our flies.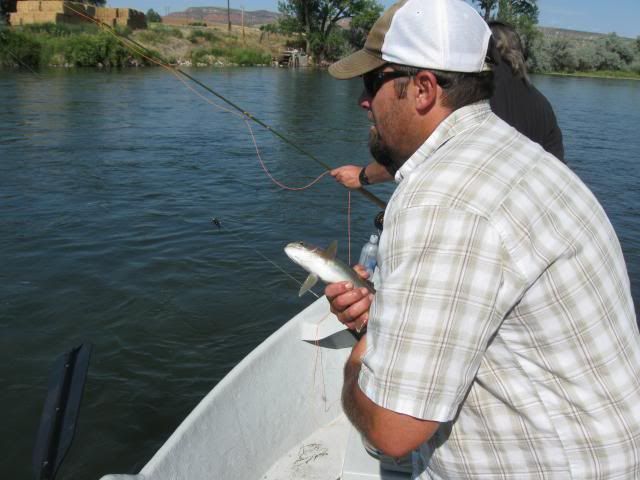 I caught the two biggest fish - a 5 pound and a 6 pound German Brown Trout: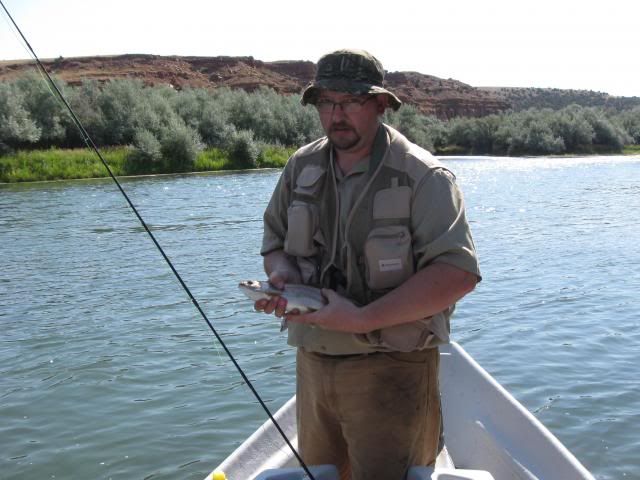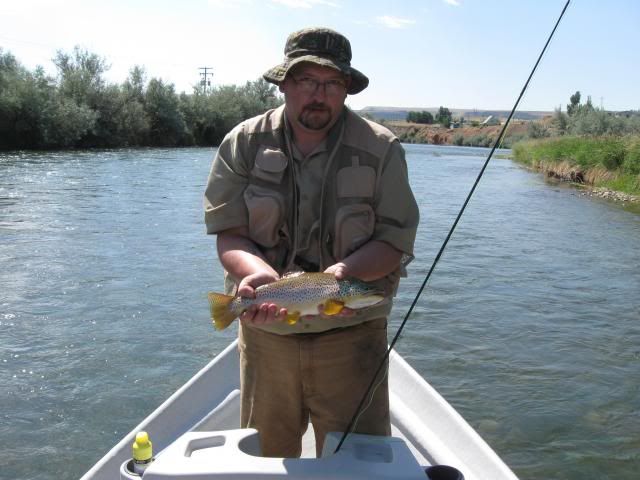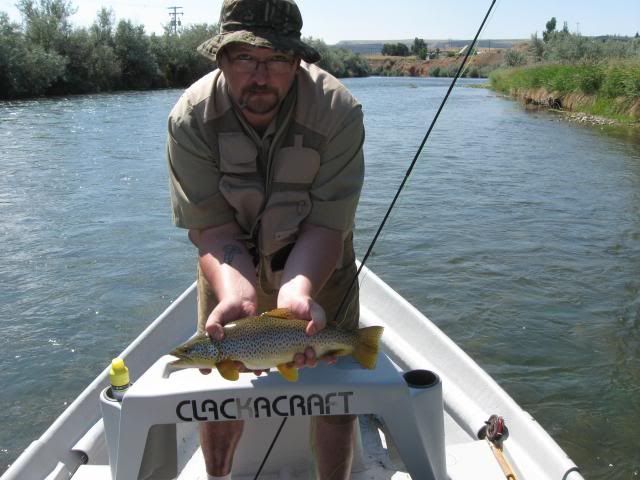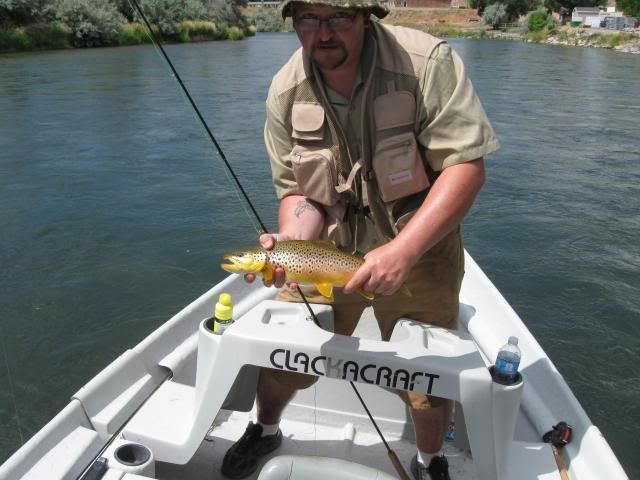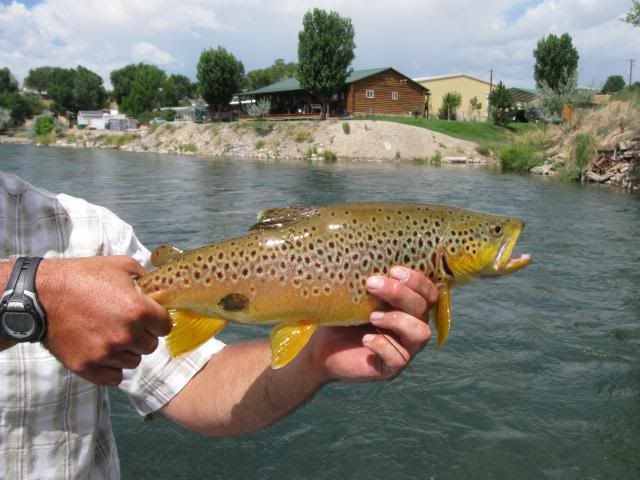 We finished up the day with a double, my brother and I both had fish on at the same time.
We arrived back at my brothers truck about 12:30pm, all total my brother caught 14 rainbows and I caught 12 Rainbows and 4 brownies.
We saw some great wildlife as we drifted, cranes, a whitetail doe and her twins, ducks and a mink.
Both the new Pole and the Float trip were an excellent early birthday present that won't be forgotten.
My Brother has used John Schwalbe numerous times for floating the Big Horn River in Wyoming and I can speak from this experience that I would highly recommend him, he works hard to keep you fishing and he knows the river very well, he rowed us back up stream many times so we could drift the same holes, making multiple catches from several spots.
Colin